Fabian and Lola 2016
We are delighted to host Fabián Salas and Lola Díaz for the Brisbane leg of their 2016 Australian tour on 29 September – 3 October.
Fabián is an internationally renowned tango dancer, teacher, researcher and choreographer. In 1995 he started an investigation group which lead to the development of a revolutionary way of understanding, teaching and dancing the tango.

Fabián's partner, Lola, is a dancer, teacher and choreographer.

Together, they run the tango education organizations Cosmotango and TangoPal and  is also the organizer and director of the CITA (Congreso Internacional de Tango Argentino) the world's most well-known annual tango event.
More details here. 
Milongas and practicas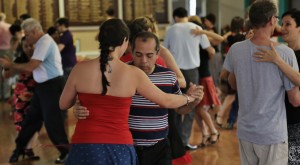 We have three regular milongas:
Love St Milonga 8:00-11:30 every 2nd and 4th Friday evening of the month. map. 
Assisted practica with free Introduction to Tango class 7:30-11:00 every 1st and 3rd Friday evening of the month. map. 
Newmarket Sunday Milonga is on every 2nd and 4th Sunday afternoon of the month at 3:00-6:00. Pre-milonga class at 1:30. map.
See here for all the details.
Regular classes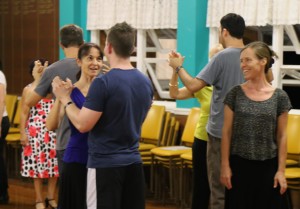 We offer classes to suit all levels from absolute beginner to advanced. See here for all the details.